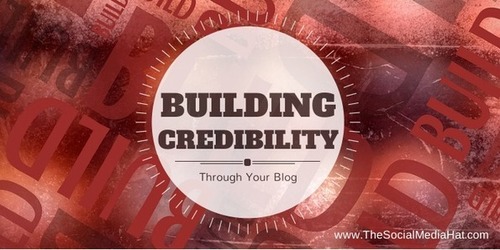 Blogging is a great way of earning natural links, but it's even a better way of building relationships with authoritative online entities and your personal/business credibility. Here's how to build credibility through your blog.
Mike Allton's insight:
How Credible Are You?
One of the tenets that I teach my clients is to use their blog and social media to bring prospective customers to a point where they know, like and trust you. That's buildingcredibility.
Each blog post and discussion on social networks should help clients get to know you better and recognize as you as an authority in your industry and niche.
Is that working for you?
If not, you may need to do an audit of your blog and social strategy. Your blog should:
1. Align With What Your Business Stands For
2. Always Deliver Quality
3. Connect With Influencers
4. Post Regularly
5. Show Readers That You Care
+Jon Reiter goes into more detail into what each of these areas means. Take a look, and let me know what you might add or question.
Thanks, and have a great day!
#ContentMarketing #Blogging #SocialMedia #BloggingTips #Business #SmallBiz
See on www.thesocialmediahat.com