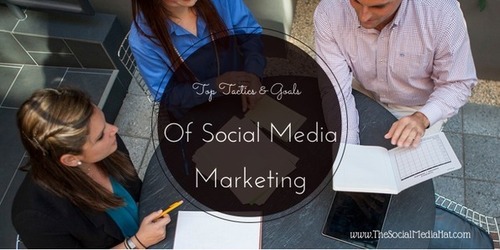 Software Advice has partnered with Adobe to put together a Social Media Content Optimization Survey. The results are extremely interesting because they represent, not just what companies and social media marketers are doing and having success with, but also a shift in how social media is perceived by businesses.
Mike Allton's insight:
What are the Top Tactics & Goals of Social Media Marketers?
When I took a look at this survey from Adobe and Software Advice on what businesses and marketers were doing and hoping to accomplish on social media, I wasn't too surprised to see that "Use of Photos and Images" was the number one tactic. It's something many of us talk about all the time – you must use great images in your blog and social media posts!
What was surprising though was how the rest of the tactics in use shaked out. And even more surprising was the #1 Goal for social media managers and business marketers – a goal that most of them said they not only were striving for, but achieving. And that was to…
Sorry, no, you'll have to read the article for that!
But I'm truly interested to know what your own experience last year and so far this year has been. What tactics have you employed and which ones have brought you the most success? What have your goals been for social media?
For me, my top goals align perfectly with those from the survey, and my most important tactic has definitely been to step up my game with imagery. What about you?
Thanks, and have a fantastic day!
See on www.thesocialmediahat.com