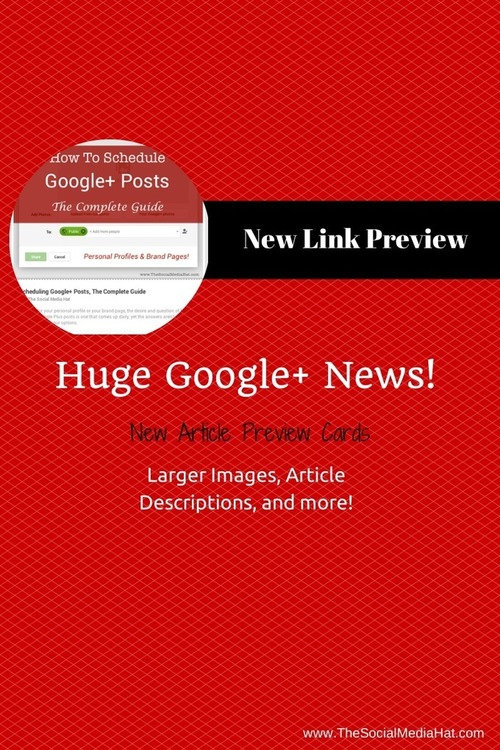 Have you noticed the new link preview cards that are showing up on Google+? Here's everything you need to know, including how to get started, and what these new link shares mean for businesses and bloggers.
Mike Allton's insight:
New Google+ Link Preview Cards
Well, well, well. As some of you may have noticed, there was an update to Google+ that started to roll out last night. Check out the new link preview below. Notice the larger image? Site name? Article Description?
This is a huge deal for businesses and bloggers and marketers.
+martin shervington did a brilliant job of bringing this to my attention last night as a group of us had fun talking about and exploring the new feature… well into the late night hours.
The article below summarizes all of the noted changes, and what those changes mean for marketers. I explain in more detail:
– All of the new link preview features
– What's different from the old link preview
– What's different from image shares
– What the SEO ramifications are
– How to get started with your own shares
As new aspects of the update, or other new features, are noticed, this post and article will be updated accordingly.
Enjoy the great new link previews!
See on www.thesocialmediahat.com