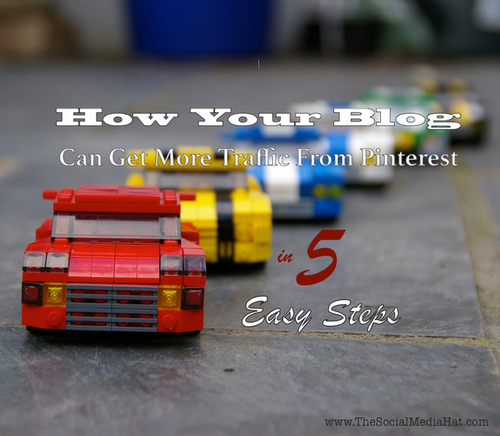 If you're interested in understanding how Pinterest can play a pivotal role in your Content Marketing strategy, these five strategies and techniques will help tremendously.
Mike Allton's insight:
How to get More Blog Traffic from Pinterest in 5 Easy Steps
If you aren't yet using Pinterest to reach a larger audience for your blog and business, you're missing out on a great platform and blogging tool! And compared with some of the other social networks, Pinterest is, quite frankly, easy.
For instance, while other networks are all about creating connections and developing those relationships, did you know that Pinterest is more about creating collections ofideas & resources? On a personal level, those collections (boards) are typically devoted to the things that we're interested in, like recipes, gadgets, quotes and so on. But for businesses who take the time to create and curate valuable pins on specific topics or issues or pain points – their boards can become invaluable resources to prospects and customers alike.
+Stephan Hovnanian demonstrated that perfectly recently with his collection of G+ Pro Tips.
Today's article discusses board strategy along with 4 other techniques and strategies for using Pinterest, with some fine examples from +Anna Bennett,+Rebekah Radice and +Jeff Sieh.
Learn more: http://owl.li/tWIkB
And if you have more questions about how to use your Blog + Pinterest to get more traffic, leads and sales, please let me know.
Thanks, and have a fantastic day!
See on www.thesocialmediahat.com