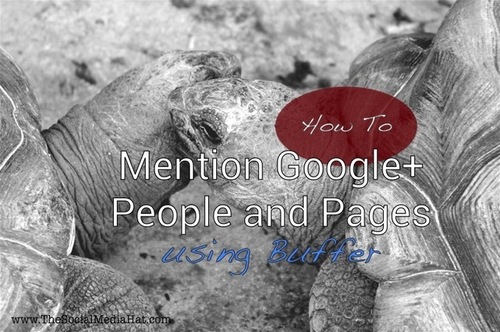 I'm going to show you exactly how you can in fact mention a Person or Business any time you post to your Google+ business Page using Buffer.
Mike Allton's insight:
How to Mention Google+ People Within Buffer
As promised, here's the parallel piece written specifically for Buffer. +Jaana Nyström was kind enough to point out that there is in fact a way you can mention someone within a Buffer crafted post if you use their full Google+ User or Page ID number.
So while Buffer doesn't support name look-ups, it's still a useful trick!
Learn more: http://owl.li/tNrC4
See on www.thesocialmediahat.com