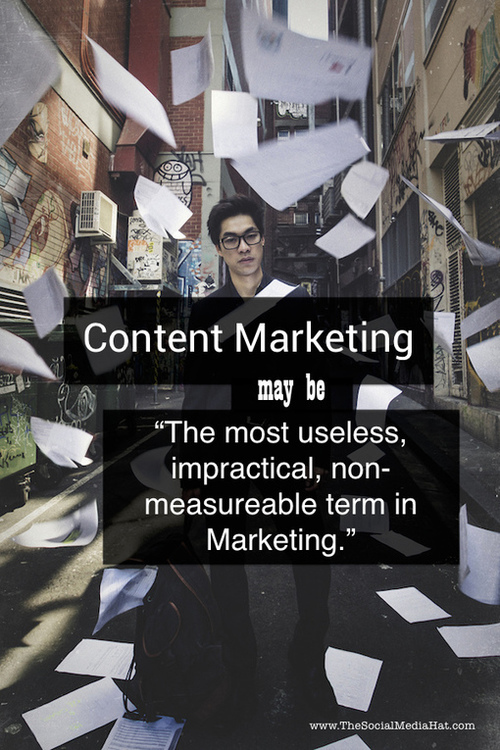 Is Content Marketing a useless phrase? Is it impractical and non-measureable? Perhaps. But Mike Allton suggests that it's still an extremely valuable term, and here's why.
Mike Allton's insight:
Is Content Marketing a useless term?
A couple of weeks ago, +Jay Izso asked a series of probing questions about what Content Marketing is, and what the real measurement and value of such a term might be for business. And Jay's final question was, "might 'content marketing' be the most useless, impractical, non-measurable term to this point in social media?"
I responded to all of Jay's questions, including providing my opinions on what Content Marketing is, what quality content might be, how to measure it, and whether or not I think Content Marketing is a useless term.
And +Kenneth Manesse Sr. chimed in as well.
For my own part, I would never agree that "content marketing" as a term is useless or impractical. It's definitely a challenge to measure, but it's the most effective term I've been able to find to communicate the combination of content/blogging + social media + SEO to drive website traffic, generate leads, build brand awareness, and deliver sales.
Dive into the debate: http://owl.li/to6u3
What do you think? How would you define content marketing? How would you definequality content? How would you measure the impact of content marketing, and do you think "Content Marketing" is the most useless, impractical, non-measureable term in marketing?
Thanks for your comments and discussion, and have a great Friday!
See on www.thesocialmediahat.com