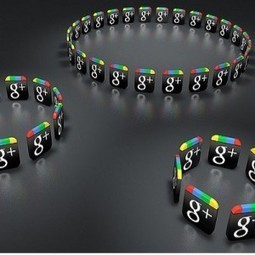 Let's face it, Google+ is not going to go away like Google Buzz or MySpace. More and more users are becoming familiar with Google+ and using it every day to connect and communicate.
Mike Allton's insight:
8 Ways to Get More Google+ Page Followers
If you feel like you're not yet getting much traction with Google+, or with your Google+ Page specifically, these tips might help, in a variety of ways. While designed to help you gain more targeted, interested followers, many other benefits will ensue when you:
1. Optimize Your Profile
2. Get Social
3. Get Verified
4. Blog About It
5. Use the Button / Widget
6. Follow Others
7. Be Different
8. Encourage Sharing
Many thanks to +The Blog Cheerleader for the great graphic!
Read more: http://www.thesocialmediahat.com/article/8-ways-get-more-google-page-followers
What other tips would you add?
See on www.thesocialmediahat.com