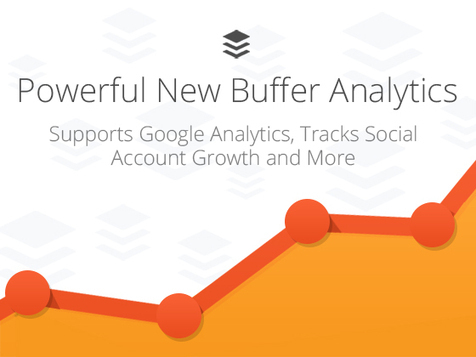 Buffer has started to offer three plans for businesses that allow far more social profiles and team members. With the addition of fine-grained analytics and Google Analytics, you may want to consider upgrading.
Mike Allton's insight:
Buffer for Business?
In case you missed it, +Buffer released three new monthly plans last month specifically for businesses that needed more than 12 connected social profiles, or more than two team members.
For many businesses, myself included, these were unneeded upgrades. The Awesome plan already supports up to 12 social accounts and that's plenty for many.
But today, Buffer has announced a rich set of analytics that are only available through the Buffer for Business plans that has made me take a second look.
We can now:
– Connect Google Analytics
– Track Follower Growth
– See Post Analytics by Date Range
– See Post Analytics for Today
Those last couple are really key for me, and in fact relate to conversations I've had with two different businesses in recent weeks. It revolves around the fact that when you share a post via Buffer, it uses a buff.ly shortened link to track that post. If you put it back in your queue to share again later, it continues to use the same link so all of your stats become aggregate. I cannot currently see how my most recent shares of some posts performed unless I constantly recreate them from scratch.
It's a bit complicated, so dig into the review below if you'd like more information and think you may want to consider upgrading to Buffer for Business.
And I'm really interested in hearing what you think. Do you think you'll upgrade? Why or why not? What questions do you have about Buffer?
Thanks, and have a great day!
#Buffer #SocialMedia #SocialMediaManagement#SocialMediaManagementTools
See on www.thesocialmediahat.com