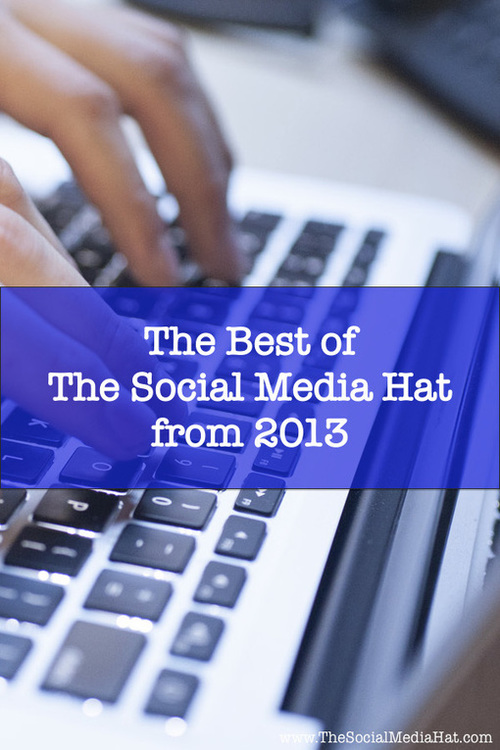 This has been a great year for The Social Media Hat. I can't tell you how thrilled I have been with the response and support that you have given me. Your interest in my writing has been phenomenal!
Mike Allton's insight:
The Best of The Social Media Hat from 2013
2013 was a great year for The Social Media Hat. And that is 100% due to YOU! Thank you so much for your continued support and interest.
I don't normally do too many "round-up" posts but I thought it would be fun to take a look at which posts and stories were the most popular last year, based solely on Page Views.
Starting with #10, "Best Mobile Apps for Business [iPhone Edition]"
#9 "How to use HootSuite for Social Listening"
#8. "Secret Tips to Using Google+ Circles"
#7. "The Seven Habits of Highly Effective Google Plussers"
#6. "Why You Should Opt Out of Facebook Advertising"
See the rest of the list: http://www.thesocialmediahat.com/blog/best-social-media-hat-2013-01032014
Which was your favorite? Was there a post that really resonated with you that didn't make the list?
And more importantly, are there specific topics that you're hoping I hit or discuss more in the coming year? I'd love to hear your feedback and questions.
Thanks, and looking forward to a GREAT 2014!
#SocialMedia #Blogging #GooglePlus #HootSuite #Facebook #LinkedIn#Technology
See on www.thesocialmediahat.com