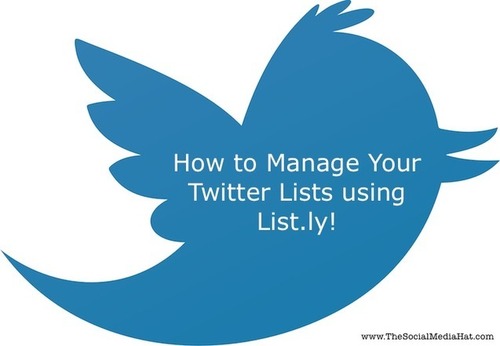 If you're interested in learning how to better manage and share your Twitter lists, including encouraging other people to share and subscribe to your lists, List.ly can help. Read more.
Mike Allton's insight:
How to Manage Twitter Lists using List.ly
Are your Twitter lists out of control?
How would you like an easy tool to manage them?
Even better, wouldn't it be cool if you could get other people to help you?
List.ly, the powerful list creation and management tool, has built in a new Twitter List capability that is really cool!
Sync up lists and manage, share and embed Twitter Lists. Create all new ones. Even crowdsource and crowdrank your lists!
Find out more: http://www.thesocialmediahat.com/news/listly-unveils-smart-twitter-list-management-tool-12122013
See on www.thesocialmediahat.com