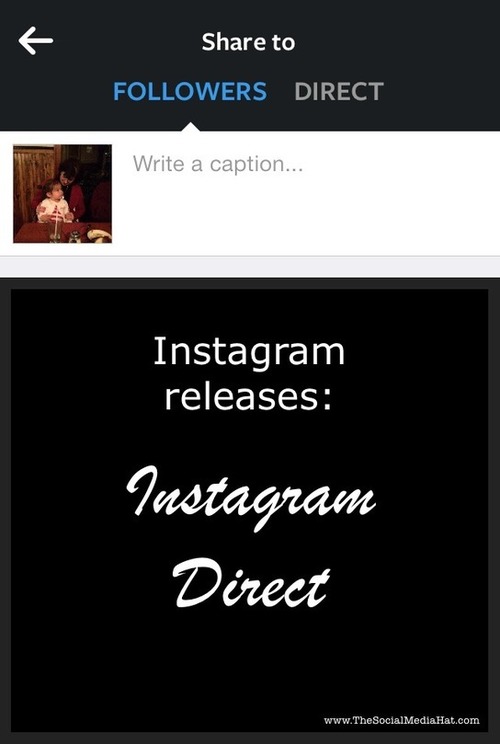 With Instagram Direct, users can choose to share images or videos with friends and followers, or choose to send them directly to someone specific.
Mike Allton's insight:
Snap a pic and send it using SnapChat Instagram Direct
Not surprisingly, Instagram's "announcement" this morning was to reveal the ability to send your images or 15-second videos direct to one of your Instagram friends, rather than sharing with all your followers.
Here's the full scoop: http://www.thesocialmediahat.com/news/instagram-update-adds-snapchat-capability-12122013
What do you think? Will this be real competition for SnapChat, or just bring the start-up darling more media attention. Maybe now Google will double-up their offer to SnapChat?
See on www.thesocialmediahat.com