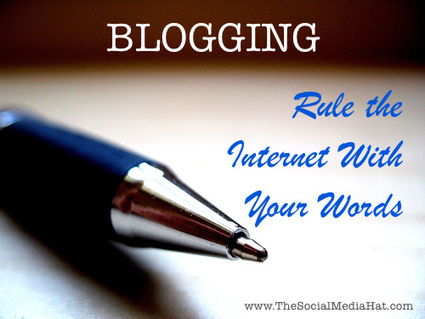 Blogging is an extremely powerful way to communicate and influence people, yet many businesses and organizations still aren't doing it. If you're still not sure blogging is for you, start here.
Mike Allton's insight:
Reasons for Blogging
As a Blog Coach, I'm usually talking to business owners who want to understand how to better use a blog to promote themselves and reach more customers. But is that the only use for a blog?
Guest author Adam Prattler points out several other uses for a business blog, and goes on to point out that blogs are also great for educating people on social causes, and of course the original purpose for blogs: to simply share our own personal thoughts and perspectives.
What about you? Why do you Blog?
Learn more here: http://www.thesocialmediahat.com/blog/blogging-rule-internet-your-words-12112013
See on www.thesocialmediahat.com