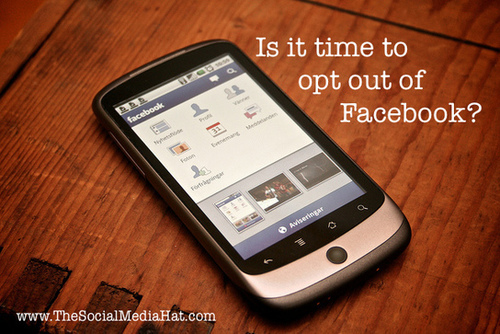 Facebook has admitted to showing fewer posts from your Page to your fans, and using that drop in reach to encourage more ad buys. I'm opting out of Facebook's Advertising money pit, and you should too.
Mike Allton's insight:
Has Facebook Officially Jumped the Shark?
According to a report released by AdAge, Facebook has admitted to showing less and less of a business Page's posts to their fans and followers. Why? To encourage businesses to spend more money on promoted posts.
Facebook is forcing businesses to pay to play.
I've personally seen my post reach fall from a measly 8% down to a laughable 4%. Just 4% of the people who have actually liked my Page see my status updates. Oh, but Facebook is happy to take my money to supposedly allow more people to see those posts.
Anyone else have a problem with this?
When I can use Twitter and Google+ to reach more people and drive more conversation and engagement, why would I continue to use Facebook? Why would Ipay Facebook for the "privilege?"
So Facebook won't see a dime from in 2014, and here's why: http://www.thesocialmediahat.com/article/why-you-should-opt-out-facebook-advertising
What about you? Are you having success on Facebook? Are you willing to spend more next year to get your message heard?
Thanks, and have a great weekend!
#Facebook #SocialMedia #SocialMediaMarketing #ContentMarketing
See on www.thesocialmediahat.com