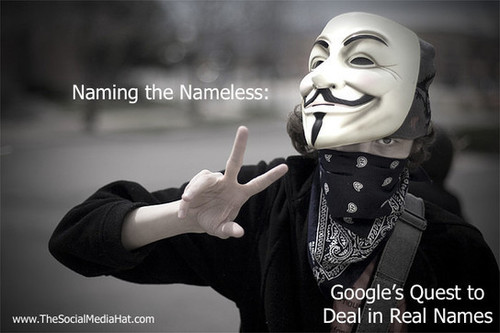 Google has been insisting on the use of Real Names on Google+, and with the changes to YouTube comments requiring Google+ accounts, that reality is now hitting YouTube. Pros and cons?
Mike Allton's insight:
What do you think about being Anonymous on Social Media?
So while Google has tried to enforce the use of real names on Google+ for a while now, many of you have noticed that YouTube has adopted the Google+ comment system, requiring that anyone who wants to leave a comment must be logged into their Google+ account. That means that real names are becoming a requirement on Google+ and YouTube.
Many have appreciated these moves, while others have complained. And there's an argument to be made for both sides. Guest blogger +Benjamin Taylor points out that the increased accountability comes at a cost of freedom of expression. And that while there may be a positive impact on interconnectivity, there's actually a very real risk to people in some situations.
Read the full post: http://www.thesocialmediahat.com/blog/naming-nameless-google-s-quest-deal-real-names-12032013
What do you think about these changes, and the direction we're headed? Do you appreciate Google forcing the use of real names, or do you think users have a right to be anonymous on social networks?
Thanks for your comments and opinions!
See on www.thesocialmediahat.com