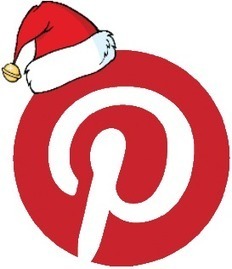 Learn more about the influence of Pinterest this holiday season, and how a recent study has changed the way we're doing business online.
Mike Allton's insight:
Are your customers pinning for Christmas?
If they are… are you ready?
Pinterest is fast becoming the leading driver for retail sales, particularly in comparison to other social networks. According to a study cited by +James Scherer of +Wishpond, each pin is repinned on average 10 times, and the value of these pins has risen to over $0.75 – that's 25% higher than last year, and a greater ROI than other social networks.
So what does that mean? It means you need to make sure that you have an active, optimized presence for your business on Pinterest! For more info on how Pinterest is performing, and what you need to do to take advantage, read the rest of the article from James below.
Let me know what you think, and what questions you have about integrating Pinterest into your social media and marketing strategy.
Thanks, and Happy Thanksgiving!
See on www.thesocialmediahat.com