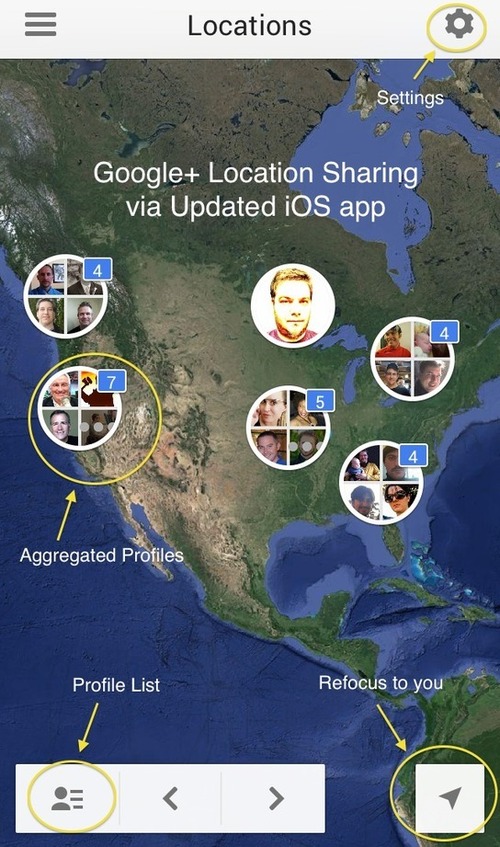 Google released a nice little update to the iOS version of the Google+ mobile app, and it included quite a few improvements, both documentation and undocumented.
Mike Allton's insight:
Do you want to see your Google+ friends near you?
…and do you want them to see you?
You may not have noticed, but there was an update to Google+ for iOS pushed out over the weekend that added quite a few changes and updates.
1. The new notification system was brought to mobile.
2. Comment translations were added to mobile.
3. Images are now backed up in full resolution.
4. And Location Sharing…
Using your app, you can check out where your Google+ friends are, and they can see where you are.
Fortunately, this isn't Facebook. The permissions aren't set to Share All or anything like that. You have to expressly grant permission for individuals or circles to be able to see where you're at. It's more like Find Friends for iOS.
But for those interested in enabling and using this feature, it's pretty interesting! If I'm planning a trip to Southern California, I can see if anyone I've circled is out there whom I might want to schedule a meeting with. Or if I'm rooting for my St. Louis Blues to beat the Toronto Maple Leafs tonight, I might message a few of my friends in Toronto and talk some trash. Or I might just check to see if my Mom is home and available to Hangout with her granddaughter.
Check out the article before for more details on all of the new features and updates, and specific information on Location Sharing, including how to use it and how to adjust your settings.
Do you think you'll enable Location Sharing? What other uses can you think of?
Thanks!
See on www.thesocialmediahat.com