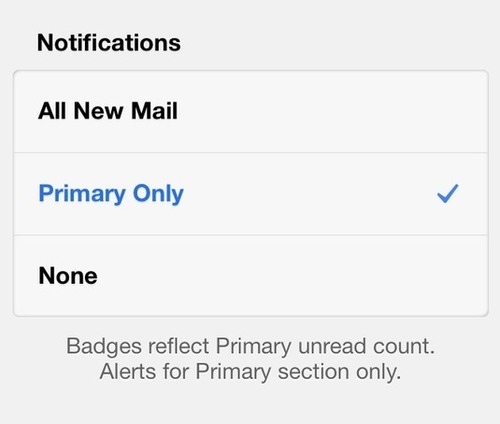 If you apply the most recent update for Gmail, you can turn your notifications back on and only get notified for Primary mail.
Mike Allton's insight:
Gmail Notifications Finally Fixed
It's been a couple of months, but Notifications for Gmail are finally fixed.
For a while, it was all or nothing… if you wanted to only get notified of email delivered to your Primary tab, it didn't work. However, an update to the Gmail app over the weekend has resolved that bug.
For more info, read the full update below.
See on www.thesocialmediahat.com