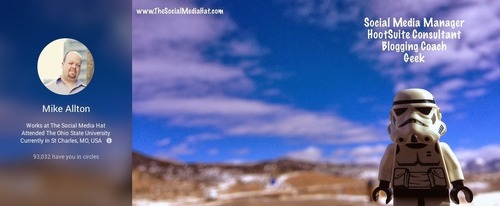 Today, for what appears to be every Google+ profile and brand page, cover photo displays have changed. The huge images that we'd grown accustomed to over the past 6 months are gone.
Mike Allton's insight:
Hold onto your butts, Plussers!
Well, it was a nice 6 months, wasn't it? That's about how long it's been since Googlemessed with our profiles.
In case you hadn't noticed, check out your new Cover Photo on your profile page. Yeah. It's smaller. And Static. And your profile pic is way over to the left now.
Let the panic ensue.
But you know what? I like it! Truth be told, I was never sold on the large image. I wasn't thrilled with all that extra scrolling around. This is nice. And with the profile image and details thrown off to the left, I think it looks great and is functional at the same time… and still different from the other guys.
Check it out and let me know what you think!
#GooglePlus #GooglePlusUpdate #CoverPhotos
See on www.thesocialmediahat.com