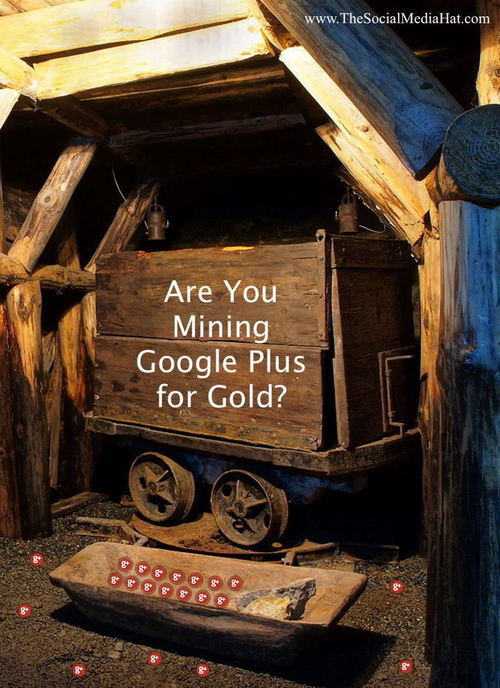 Google+ is just two years old, and in that time, many of us have discovered rich gold veins racing through the network's streams. Do you know where to look for gold?
Mike Allton's insight:
Are You Mining Google+ for Gold?
The California Gold Rush started in 1849 when a guy named Marshall noticed some gold flakes in a ditch he was widening for a mill. Word spread, and soon all kinds of prospectors were running to see what they could find.
Something similar is happening right now, all around you.
I'm telling you that there's gold to be found within Google+. All you have to do is grab your pan and pickax and start looking!
The gold within Google+ can include the people you connect with, the stories they share, and more. And finding the gold… well, that really couldn't be easier.
Read more: http://www.thesocialmediahat.com/blog/are-you-mining-google-plus-gold-11122013
What do you think? Are the Google+ streams overflowing with gold? Do you have any other tips for mining them?
#SocialMedia #EvanG + #GooglePlus #GooglePlusTips
Pin it for later: http://www.pinterest.com/pin/12666442675866893/
See on www.thesocialmediahat.com