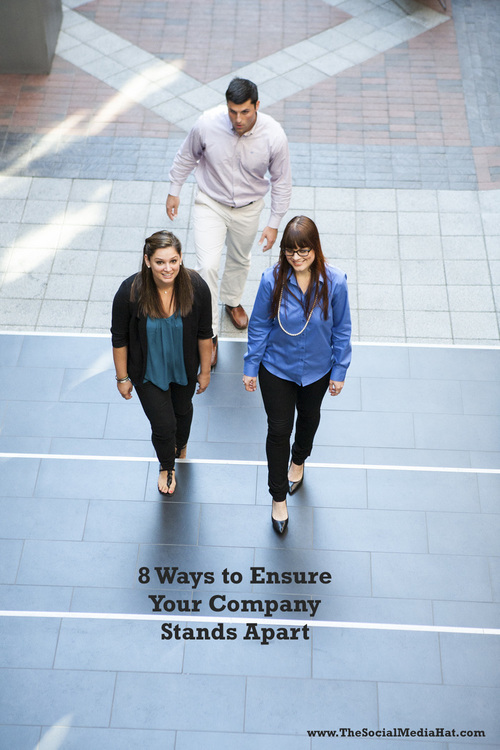 With so many companies competing for clients and customers, it's vital that you stand out from the rest in order to secure business. Here are eight ways to ensure that your company does just that.
Mike Allton's insight:
8 Ways to Ensure Your Company Stands Apart

How does your business stand out and get noticed above all of the others in your industry? If you had an unlimited marketing budget, you could flood all available mediums with marketing messages, but few of us can afford that luxury, and in some cases, it still wouldn't be enough.

Instead, guest blogger +Calvin Sellers has some interesting ideas on how we can really make our business shine and stand out.
1. Build Your Brand
2. Invest In Your Name and Logo
3. Implement New Programs
4. Offer Great Products and Services
Read the rest: http://www.thesocialmediahat.com/blog/time-shine-8-ways-ensure-your-company-stands-apart-11072013
My own favorite is #5, Provide a Distinct Voice – this is exactly what I help businesses to do through social media, ensuring that when they share posts and participate in discussions, they're doing so with their own, distinct voice and style, differentiating them from all of the other businesses in their industry.
What's your favorite? What do you do to make your business shine?
#Branding #Marketing #Business
Pin it here: http://www.pinterest.com/pin/12666442675837882/
See on www.thesocialmediahat.com