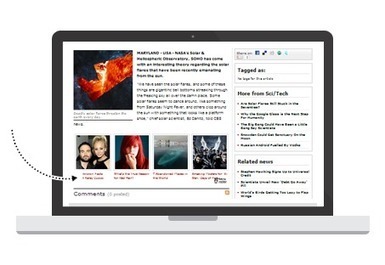 Nster offers a very interesting option for bloggers and publishers, both for website traffic and for growing revenue. Instead of display ads, offer your visitors dynamic links to other stories.
Mike Allton's insight:
Looking for ways to monetize your blog?
For most bloggers, making money from their blog is definitely a goal. Putting display ads around the content and recommending affiliate products are two time-honored techniques that I use myself. But interestingly, they're not the only options.
A growing segment and option for site monetization is that of content networks. Which, given the current state of content marketing frenzy, shouldn't be surprising.
What's a Content Network?
At it's simplest form, a content network might seem similar to the banner exchanges of old. Publishing sites have their content displayed on other sites, and potentially display other site's content on theirs. The comment system Disqus now offers a content discovery system, and I've recently found and wrote about a similar service called Nster.
The idea is simple: you can display content on your site and have your content displayed on other sites to generate more site traffic – or you can choose to display other people's content only and monetize it; get paid for clicks on the stories you share.
If you're interested in driving more traffic to your site or monetizing the traffic you're getting, this is a service you're going to be interested in.
Good luck!
See on www.thesocialmediahat.com