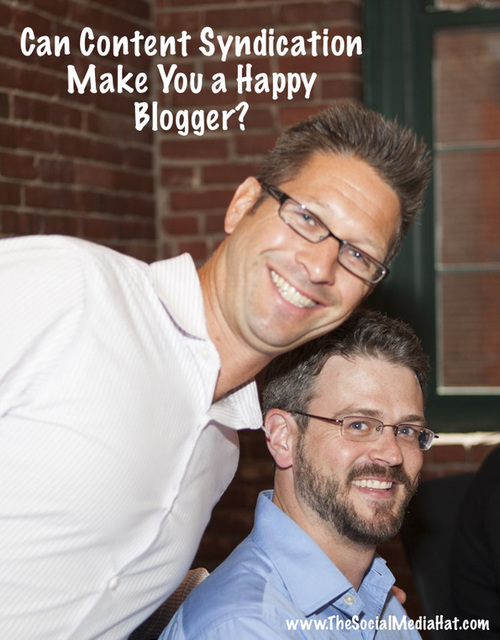 Is it a good idea to let someone else publish your blog content through Content Syndication? What are the potential benefits and pitfalls of such a strategy?
Mike Allton's insight:
Should You Syndicate Blog Content?

Once you begin to blog regularly, one of the options for increasing your reach and audience that comes to mind is Content Syndication. Through syndication, when you publish a new post to your own blog, it gets published on syndicated sites as well.

The thing is, there are Pro's and Con's to content syndication that every business needs to consider.

On the one hand, syndicating your content can bring your posts to the attention of a far larger audience, enhancing your readership and backlinks and more.

On the other hand, bloggers risk giving readers little incentive to visit their own site, and perhaps even worse.

For all of the benefits and risks, and a glimpse into my own experiences syndicating my blog content, please read today's article.

If you're syndicating your content now, or have considered it, I would love to hear your thoughts. +Jeff Bullas , who is quoted in the post, believes that "you increase visibility and that is a great thing." My own opinion is a bit more complex. What do you think?
Read the post here: http://www.thesocialmediahat.com/blog/can-content-syndication-make-you-happy-blogger-10312013
#Blogging #ContentMarketing #SEO #ContentSyndication
Pin it here: http://www.pinterest.com/pin/12666442675802558/
See on www.thesocialmediahat.com