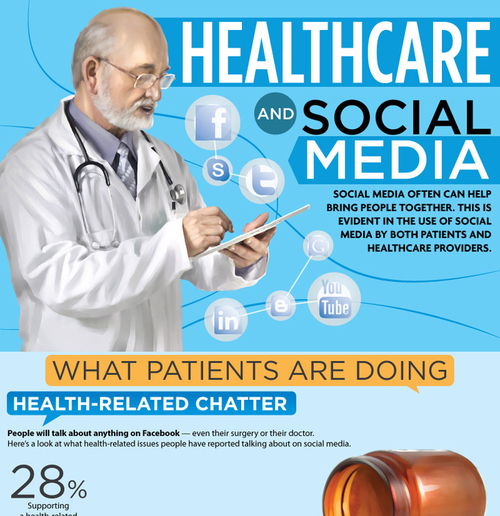 People will talk about anything on Facebook – even their surgery or their doctor. Here's a look at what health-related issues people have reported talking about on social media.
Mike Allton's insight:
Is your Doctor using Social Media?
More and more doctors and hospitals are using Social Media to engage their patients. And more and more people are talking about their own health issues and developments on social networks. The attached infograph includes some pretty interesting statistics on how both people and healthcare providers are using social media.
Do you think that's a good thing? Are you comfortable sharing your personal health developments and issues to Facebook or Google+? If a Doctor tells you something via social media, are you more likely to believe it?
Personally, while I don't typically share much about my personal health, I have no problem accepting advice and information from physicians online. What about you?
Thanks for your comments!
See on www.thesocialmediahat.com