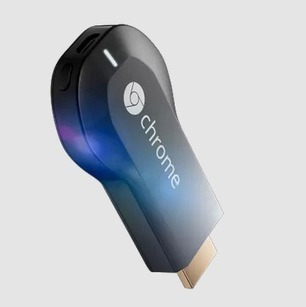 Google announced today a new product that rivals Apple TV, Roku and others. Will it dominate the living room content delivery industry? I think so.
Mike Allton's insight:
Chromecast Wins
I've had an Apple TV for a couple of years now, and love it. We use it every day to watch Netflix, and love being able to stream photographs and YouTube video.
And we're done.
My frustration with Apple TV has stemmed from the fact that it's limited in what it can do, and we wait a year or more between updates only to see very little change.
Today's announcement from Google was earth shattering to the living room content delivery industry. Chromecast is now instantly the BEST content delivery device for your HD TV. End of debate. And it's not just because it's practically free.
Find out Why Chromecast Wins in today's article. Thanks for your shares and comments – and please let me know if you agree or not!
See on www.thesocialmediahat.com