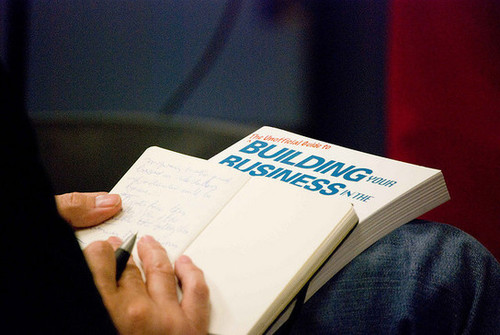 Whether you're a startup or in your third generation, and regardless of whether your focus is B2B or B2C, we can all use some help being more successful. Turn to these books to get started.
Mike Allton's insight:
Are you sharpening the axe?
One of Stephen Covey's seven habits, and a tenet of any successful business person, is to constantly be reading and improving yourself. Covey referred to it as sharpening the axe.
And while Covey's books, and other classics like those of Zig Ziglar, will be recognized as the best books for business people for many years to come, what about more recent authors and books?
Here are 20 great business books released in 2012, crowdsourced via Amazon and List.ly. If you're looking for a new book to read to help you be more successful in business, here's a great place to start!
If you've read one or more of these books and would recommend them, vote them up! And if there's a recently written business book that you think deserves to be on the list, add it!
See on www.thesocialmediahat.com